We choose Country Kids because of the excellent therapy and how much they care about Aliyah being successful.

Kristin, mother of 13-year-old Aliyah
Pediatric occupational therapy facilitates the development of children's functional skills in all facets of their lives.
---
Pediatric physical therapy promotes improvements in children's strength, endurance, and mobility.
---
Country Kids provides occupational and physical therapy in our clinic as well as in school districts, Birth to Three, and Birth to Six programs.
---
Our goal is to make the most of each child's abilities. Therapeutic strategies used to develop functional skills are holistic and address all aspects of development. Country Kids clinicians incorporate strategies from several theoretical approaches including neuro-developmental treatment, motor learning, orthopedic rehabilitation, and sensory integration.
Learn more about treatment options utilized by our therapists:
The wealth of services offered is exciting. Hippotherapy makes a huge difference.

Amy, mother of 4-year-old Dotty
---
Pediatric Rehabilitation Medicine Specialist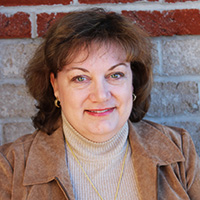 Elizabeth Moberg-Wolff, MD, fellowship trained in Pediatric and Adult Physical Medicine and Rehabilitation and board certified in adult and pediatric physiatry, hosts a monthly clinic at Country Kids to see patients closer to their homes. www.pedsrehab.com